Alligator Lap Steel #2 [sold]
023-09-2
Modeled on the Fender 8-string Stringmaster and Deluxe steels featuring 2 pickups with volume, tone, and blend for dialing in the perfect tone for any mix. The pickups are a hand wound set with reverse polarity to create a humbucking effect when both are balanced. These are very sweet sounding instruments and great looking as well. Gotoh tuners for smooth and accurate tuning.

The pickups were custom made by Gene Imbody at United Luthierie in Jacksonville, Ohio and I carved the body from oak floor joists milled over 150 years ago and recovered from the United Lutherie building. Volume, tone, and blend controls. Stainless steel nut and aluminum bridge/tailpiece.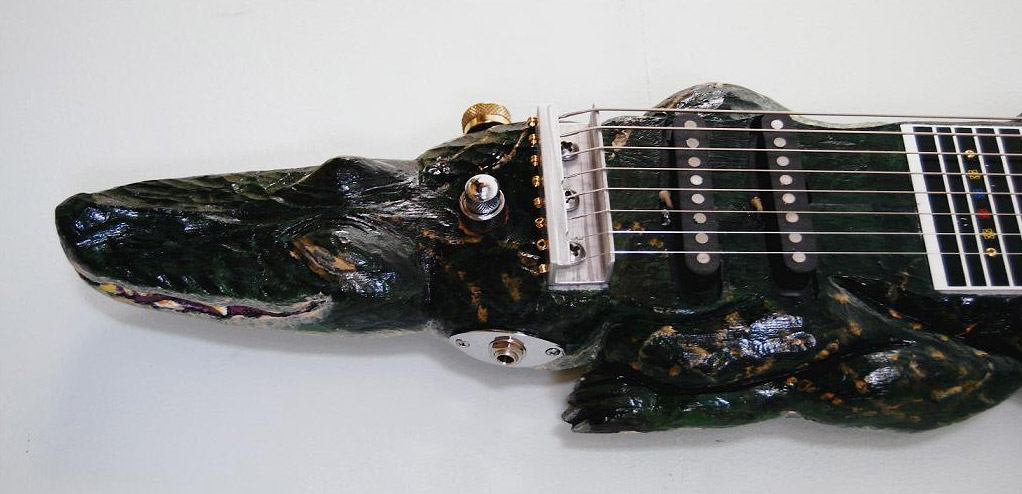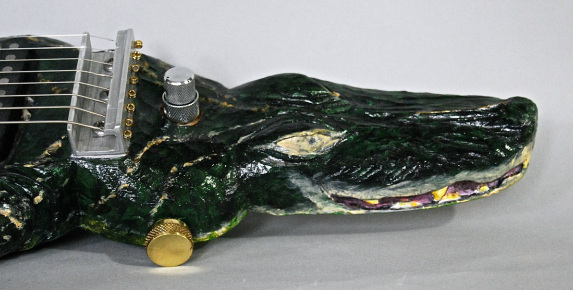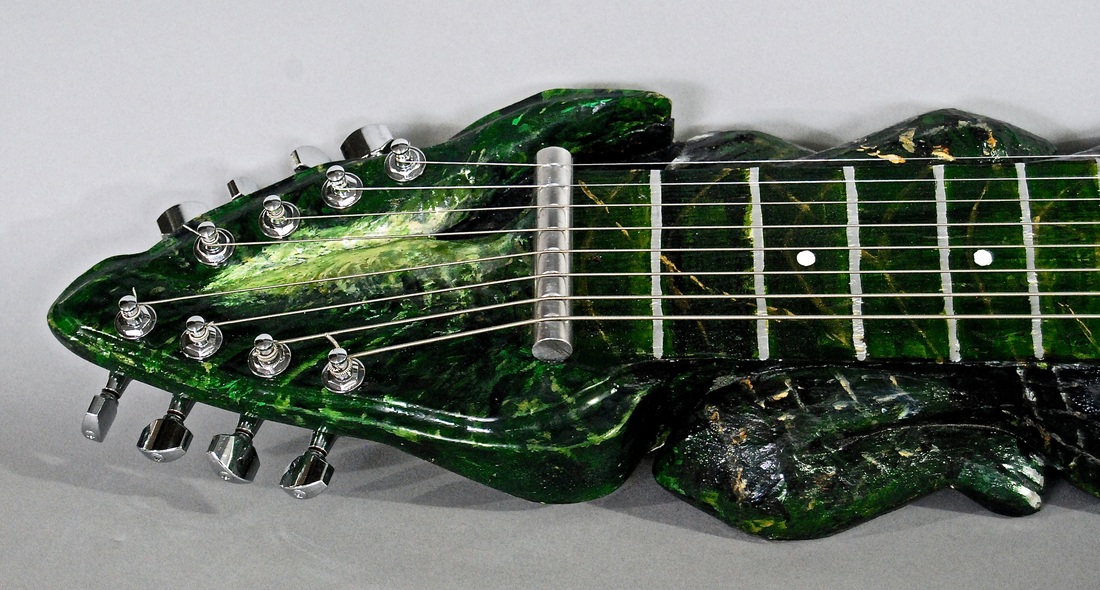 Builder's Notes

I flipped for the Fender Stringmaster sound: 24 inch scale; 8 strings; 2 pickups with blend control. I'd doodled the design years ago and jumped to a challenge to build something from the old floorboards of the United Luthierie building in Jacksonville, Ohio. These were oak joists 2 inches thick, 12 inches wide and over 100 years old. There were some problems working around the wet-rot, the nails, etc. but I built 2 nice instruments from it.

I discovered the blend pot while putting these together and have now put into several 6 strings. It lets you find the tone you need for any mix.

I had to fabricate the hardware for these beasts myself. I cut the nuts out of a rod of stainless steel I scavenged from an old computer printer and the bridges out of an aluminum door frame.

---
Alligator #2 is not for sale. To inquire about your own custom lap steel, please
Email Billy
to request information.