Dog Fish, Green Fish
Dog Fish, Green Fish is not available for purchase. To inquire about your own custom guitar, please contact Billy to request information:
visit Contact page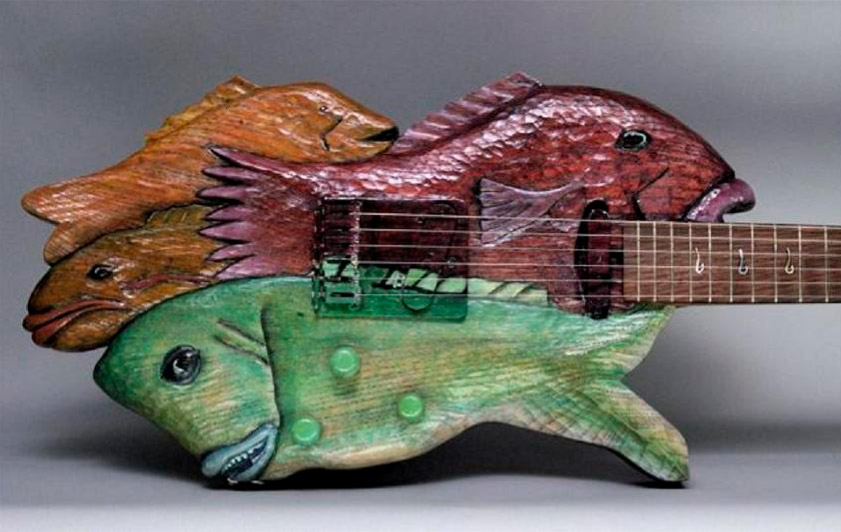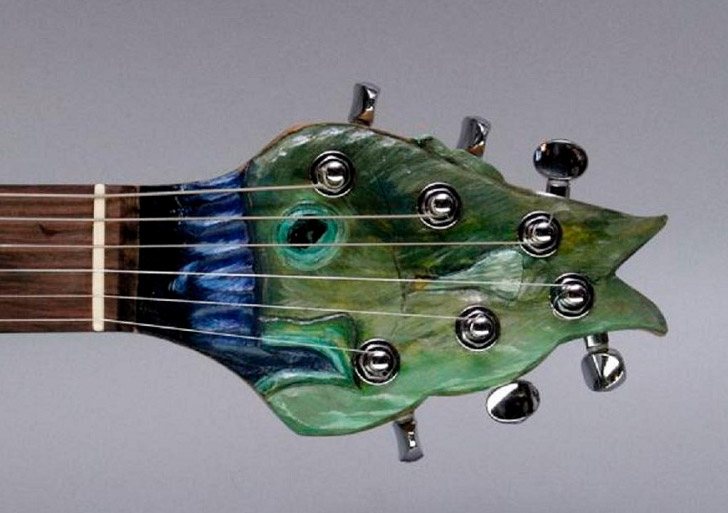 Model 24-09
Two piece ash top on redwood body. Light and full of tone. Super smooth one piece maple neck with rosewood fingerboard. Dogfish neck inlay is in Mother of Pearl and processed abalone. Gotoh tuning machines. Bil Laurence Black Label pickups. Volume, tone, and blend control. The blend pot mixes the pickups to give a very broad tonal range for dialing in just the right voice. (Finished Spring 2009.)
This guitar, along with the Carp, Cod, & Smello/carp-n-cod.html, is essentially a tribute to the first fish guitar. /the-first-fish.htmlIt uses redwood from the same plank that the back for the first fish came from and is very similar in design.

This is my first six-string guitar that incorporates a blend pot instead of a toggle switch. I used the blend pot on the Alligator lap steels and it struck me as just the thing. I may use that concept 'til I die, unless I get tired of it first. More guitar players should try it though as it's a great feature. I've actually retro-fitted a couple of older guitars with the blend—see Trouble Bros.

As you can see, this one goes all in on the painting, even doing the hardware. I think some over-caffinated amateur did the inlay work though. I shall counsel the gent.
---