Hawk and Raven

Hawk and Raven is not available for purchase. To inquire about your own custom guitar, please contact Billy to request information:
visit Contact page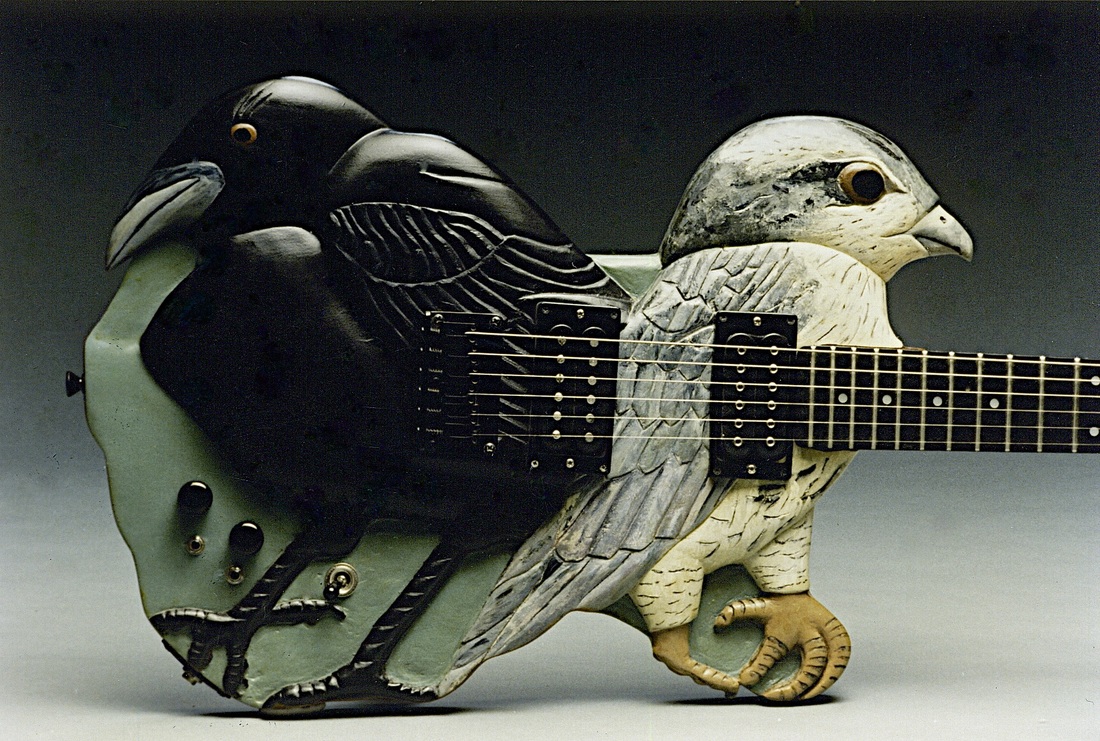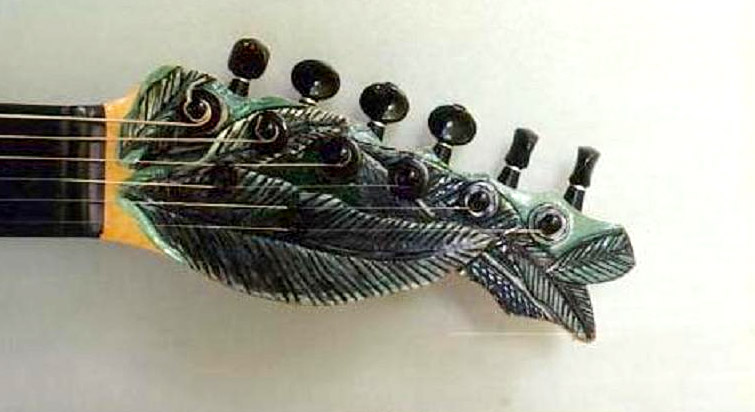 Model 002-89


Hand-carved and hand-painted three-piece mahogany body with bolt-on maple neck; ebony fingerboard; standard frets; 25 1/2 in. scale. Seven feathers headstock.

This is my second piece; created in a frenzy, guided by luck. A strong, clear-voiced instrument. (Headstock carving completed in '94).

Schaller "Golden 50" humbucking lead pickup; "2 in 1" humbucker rhythm; each with series/parallel switching. Two volume controls and a three-way selector. Black-finish hardware and Gotoh tuners. Fully shielded. Weight: 9 1/2 lbs. (4.3 kg)

I build this one out of 3 pieces of mahogany. I was riding high on the success of the Fish and eager to do some more. I got a "second" neck from Stew-Mac and got the mahogany from a local furniture builder. I sawed this one out with a bench-top band saw that wasn't quite powerful enough for the 2 inch thick mahogany and kept binding up. Tedious work that I repeated with the same saw for probably the next 5 or 6 projects. The carving was done with the same set of Odd Lots flat chisels and a better quality one I got at True Value. This one has always been a popular design, even though I've not repeated it. Originally the headstock was the basic Strat profile. I re-carved it several years later to make it look like feathers.

---