MumblyPeg Blue
Built: September, 2013
Scale: 25 1/2 inch, 21 fret neck
Swamp ash body; maple neck with rosewood fingerboard
2 pickups
Master Volume and Tone control, with Blend Control
Vintage Style tuners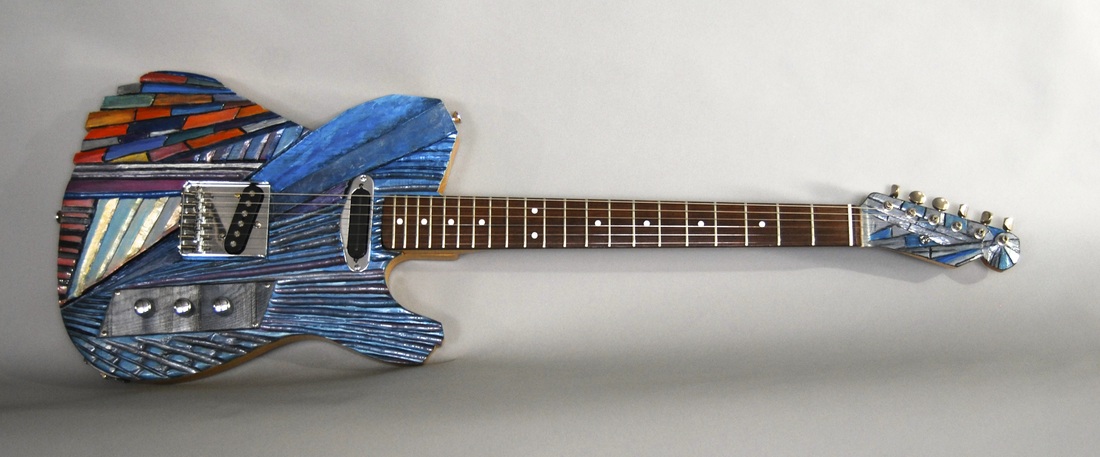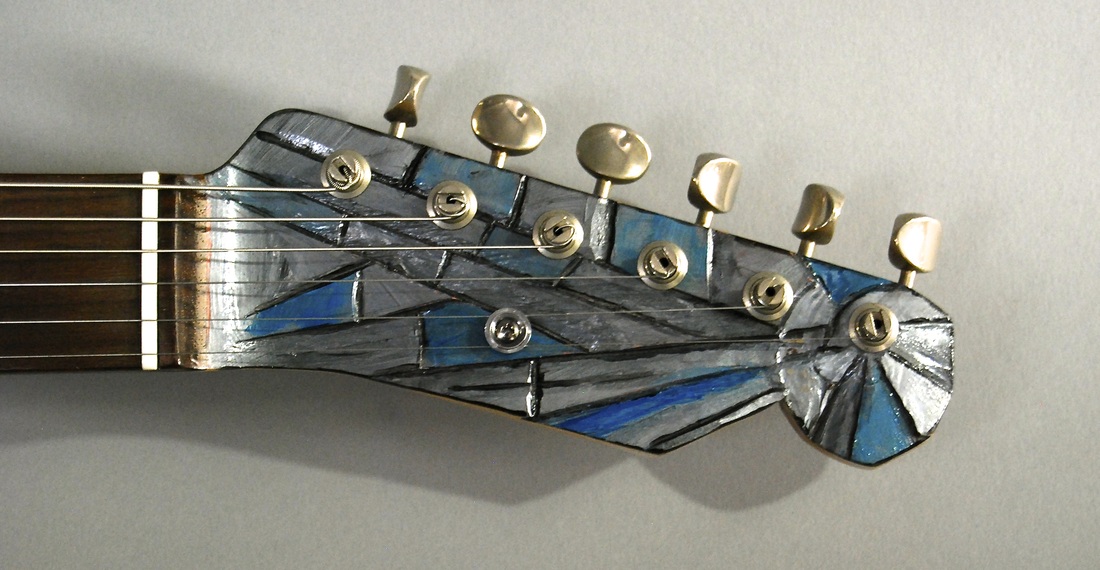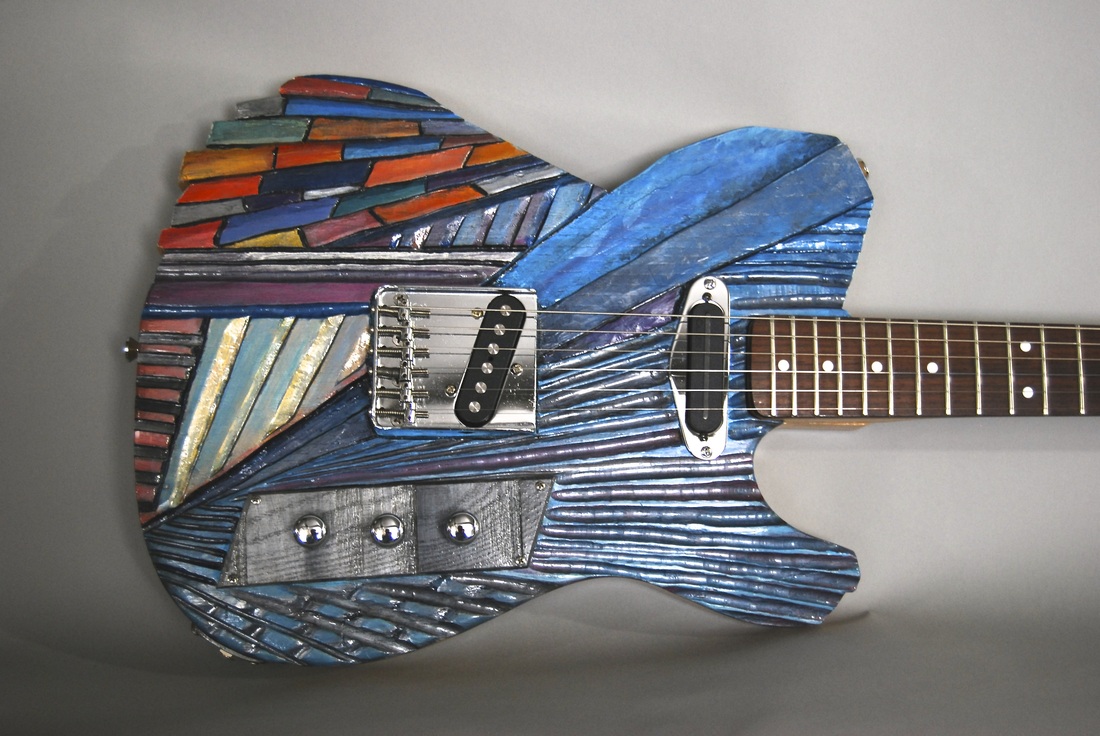 This was an experimental design inspired by the headstock of "Tears of Joy"
/mighty-tears-of-joy.html
Which is an abstract design rather than the usual figures I do. I think it came out very well and have more along this line coming very soon.
I built it completely from recycled parts with the exception of the chrome pickup ring for the neck pickup and the 3 chrome control knobs.
It's now in the clutches of a young man from Maryland.