Orange Flag Guitar
Completed February 2014
25 inch scale maple neck with cocobolo fingerboard inlayed with glass position markers
Wilkinson floating tremolo tailpiece
Bill Lawrence L90 and L45S hum bucking pickups
Chrome Gotoh tuners
Master tone, volume, and blend controls
Email Billy to claim this guitar or request additional information.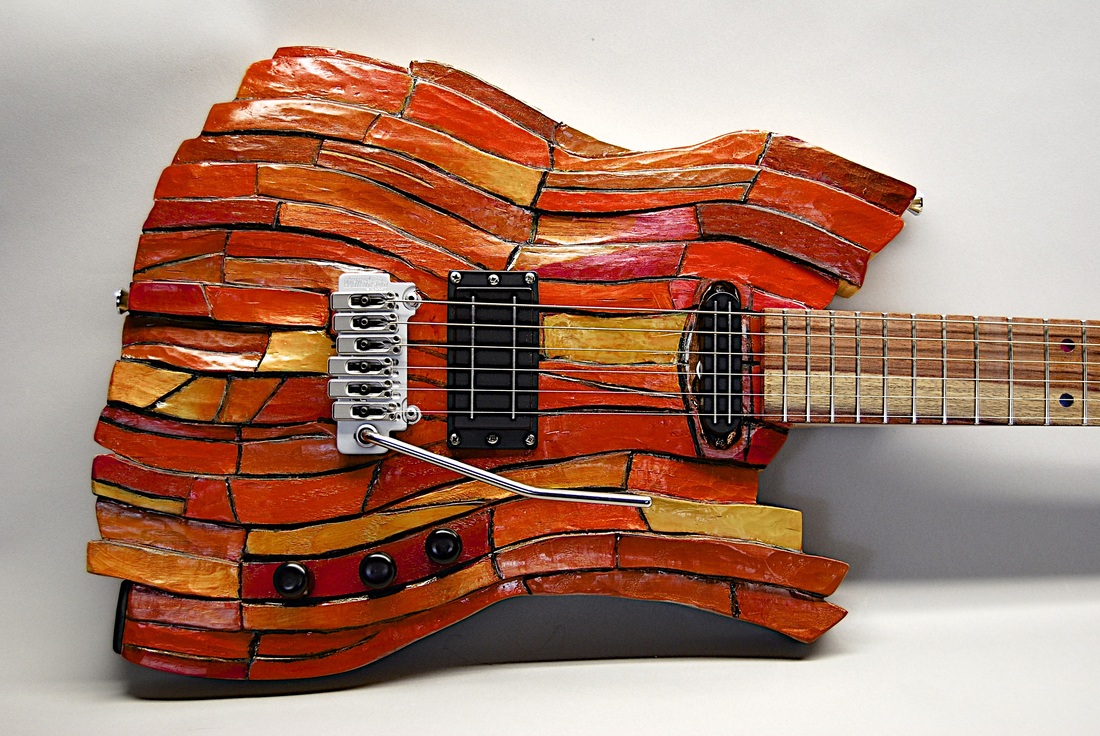 This builds on the abstract design concept I started with the MumblyPeg Blue guitar.
/mumblypeg-blue.html
. It's a direction I'll continue exploring.

A neighbor of mine makes jewelry using layered colored glass. She gave me a bag-full of cores she'd drilled out of the glass. Perfect size for fret-dots. The color changes with the angle of the light--like sharkskin.
The color and grain of the cocobolo fretboard plays perfectly with the overall design.