Red River

Red River is not available for purchase. To inquire about your own custom guitar, please contact Billy to request information: visit Contact page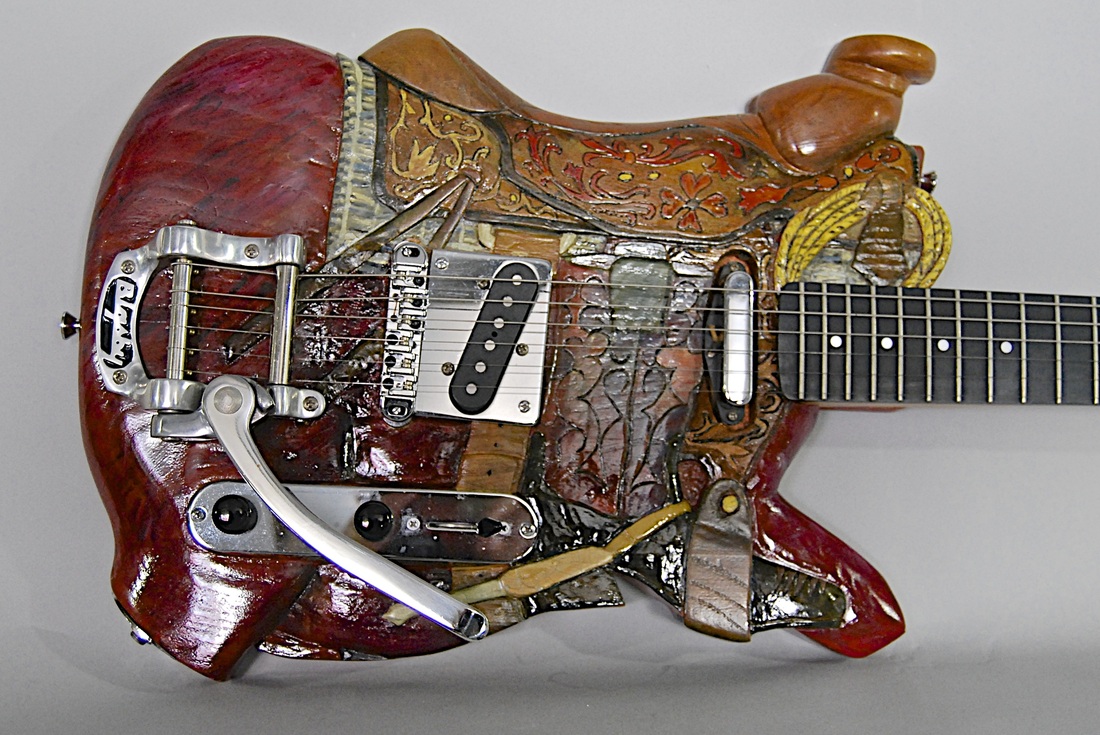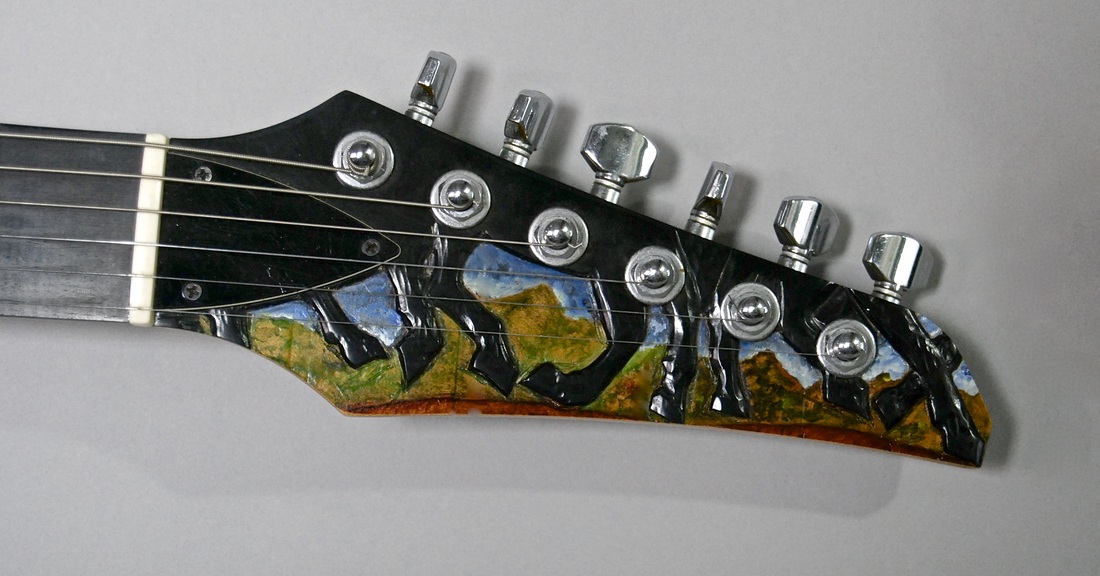 Information and Builder's Notes

Prototype fitted with a Bixby vibrato. Fender classic Broadcaster pickups with a Carvin customized neck. 25 ½ inch scale. Stampede headstock.

Boots and Saddles (Red River) (015-95) (Bigsby added 04-05) **ser. No. 15. (Fender p/u?)

I had the notion to pump these horse guitars out as "economy" models, but all the work on the 'leather' and the challenge of getting the various looks knocked that idea out. I made this one without a tail with the idea that I'd somehow hook up a real tail of string or rawhide or whatever, but that never worked out. The plus side of that was that it allowed me to put the Bigsby on. That of course meant I couldn't use the standard tele-style tailpiece that I originally put on, so I had to create a pickup ring and finesse the Bigsby "rocker bridge" which just wouldn't finesse, but the ?hipshot? roller bridge does the trick nicely. The original ferules from the string-through-body design are still in place, so I guess it would be pretty easy to revert to fixed bridge.

The body is 6/4 catalpa. Very light and lively sounding.

The neck is a Carvin brand that's very streamlined and rather thin front-to-back. Sleek!

---