Shoot The Moon

Shoot The Moon is not available for purchase. To inquire about your own custom guitar, please contact Billy to request information: visit Contact page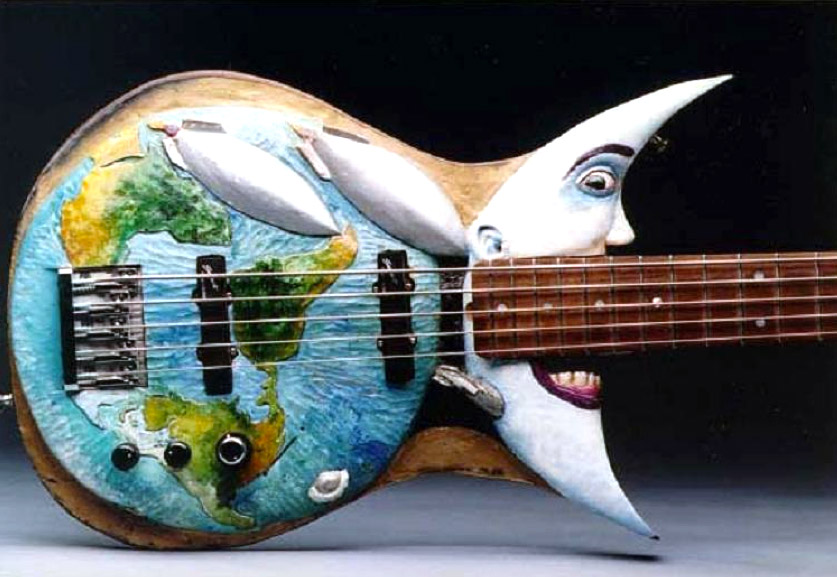 Information

Model 007-91: A five string bass guitar made for an Athens, Ohio musician.

He wanted to be sure he could play lower than a synth. Now, what happened to all those synth bands? I'm constantly temped to copy this in a regular guitar.

Cherry & ash laminated body. Warmouth bolt-on 5 string bass neck.
---