Silver River

Model (015-02-92)
Weight: 7 lbs.
Scale Length: 25 1/2 in.
Hardware: Chrome tele bridge/tailpiece; Schaller tuners; Bil Lawrence Black Label pickups; master volume and tone controls with 3-way pickup switch.
Materials: Body is 2" thick catalpa; the neck is maple with a maple fingerboard; Stampede headstock.
Email Billy to claim this guitar or request additional information.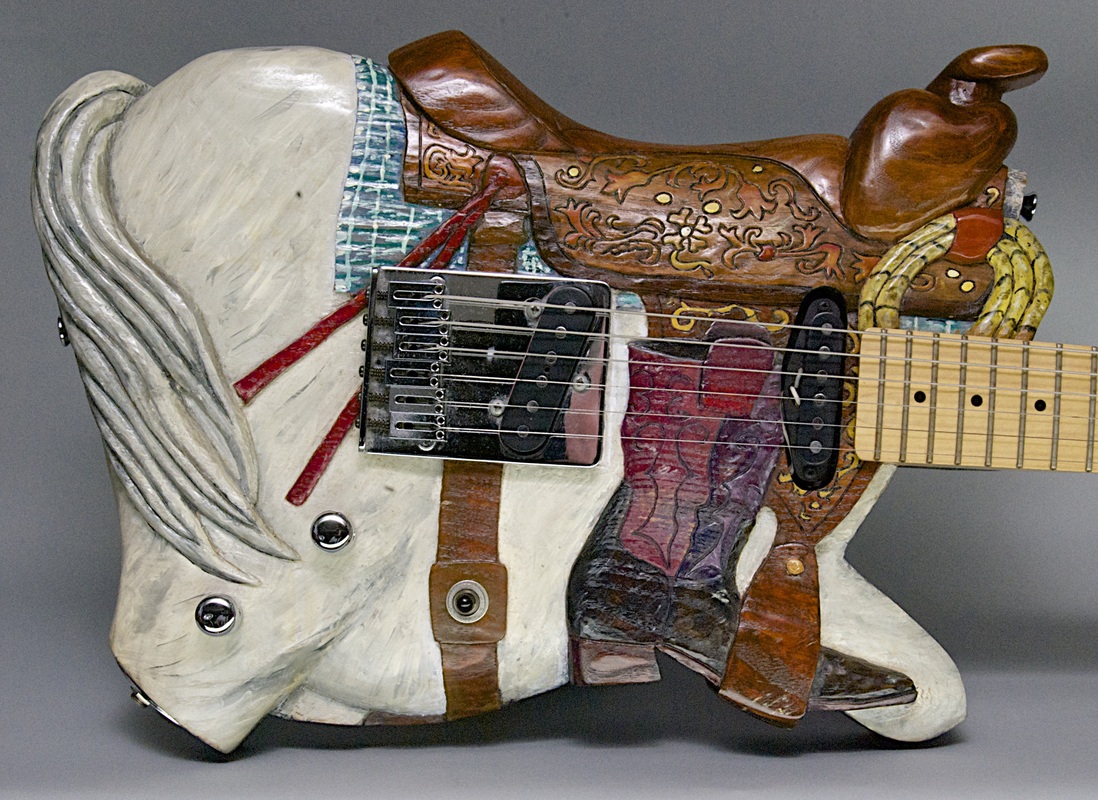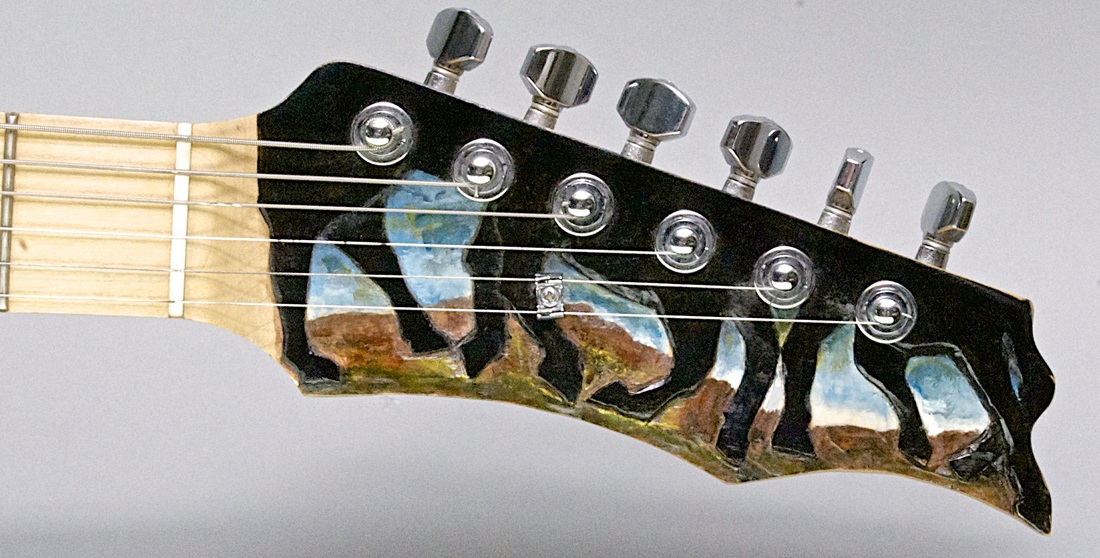 Carved from 2 inch thick catalpa for a little more heft to the feel, but still light weight and brilliant tone. Re-carved factory neck.

It's a big chunk of wood, thicker than traditional solid body guitars. Being catalpa though, its weight is just right. I did some contouring on the back, so it sits nicely against your body. The Bil Lawrence tele pickups do the trick if you like the good sound.
The back of this guitar is stained a transparent black. Don't know why I didn't do the spur on this one.

I went out to a tack shop and talked the owner into giving me a couple of old saddle catalogs hoping to copy the features. I took a lot of liberties. I'll give you 2 minutes to get used to the thick body before you're picking like Albert Lee--or at least trying to.

---