Sugar Buzz after the County Fair

Model 11 16

* Weight: 6.8 lbs.
* Scale length: 25.5 in.
* Solid catalpa body painted in acrylics with red glass "cherries" and foam "pearl" soda bubbles.
* Maple neck with compound radius ebony fretboard and mother of pearl candy cane inlays.
* 2 single coil pickups with tone and volume controls and a 3-way toggle switch.
* Gotoh 5o1 deluxe tuning machines.
* Bone nut; chrome tail piece with adjustable saddles.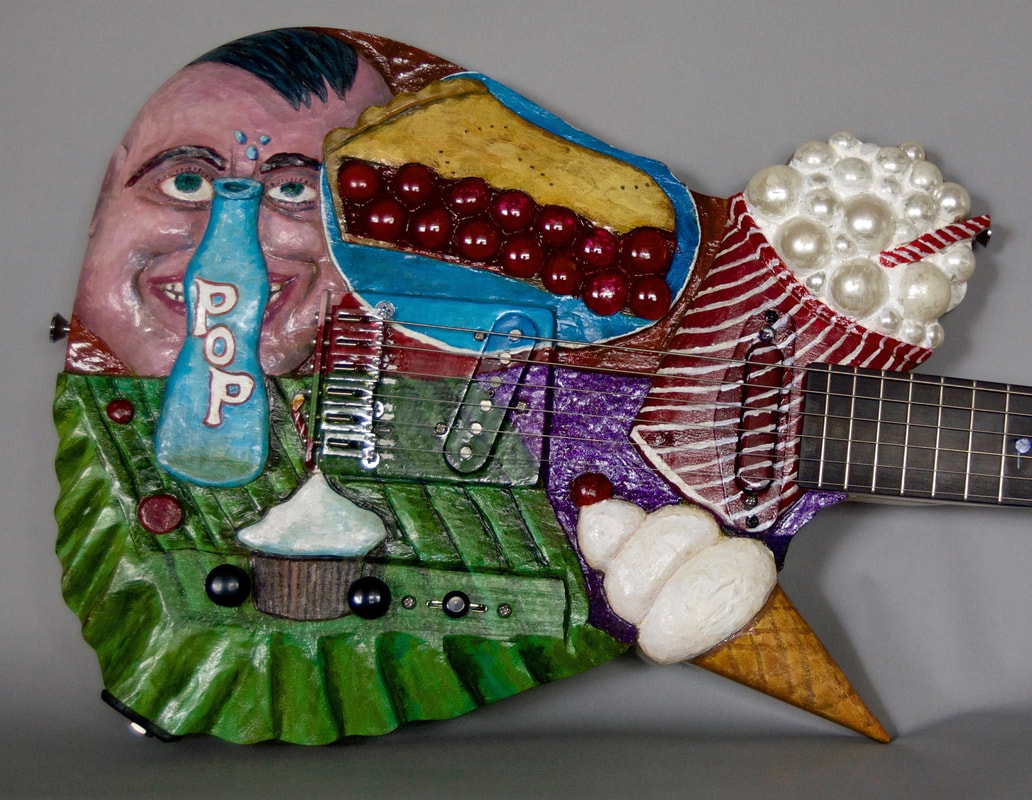 Popsicle headstock. Cherry pie. Ice cream soda. Ice cream cone. Cupcake with a candle. Bottle of Blue Soda Pop. Assorted hard candies. Sugar Buzz at the table at the Band Patents' Tent. Just about to find a seat in the grandstand for the demolition derby.