The Big Chief and the Zulu Queen

Model 009-91. Completed in 1995.
Weight: 10 lbs.
Length: 25 1/2 inch neck scale

Hardware: 3 Carvin single coil pickups; Schaller tuners and roller bridge; 5-way gold-contact switch.

Materials: 2 piece mahogany body with 3 piece maple and mahogany neck with rosewood fingerboard

Email Billy to claim this guitar or request additional information.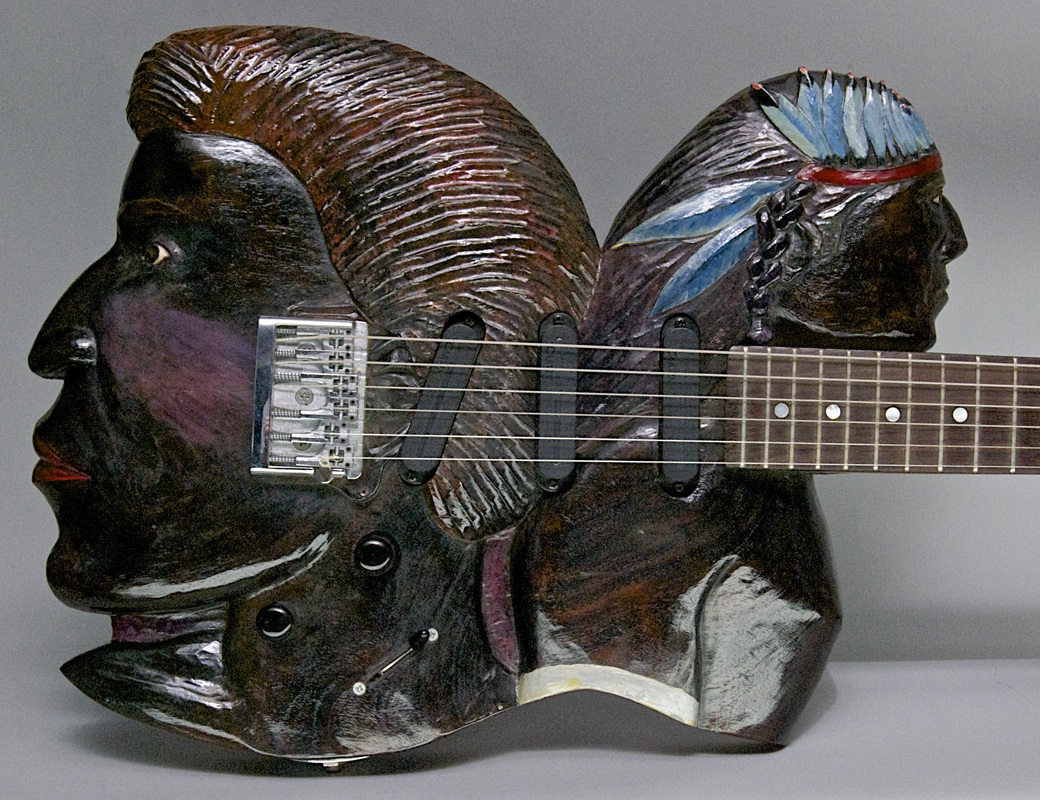 Mardi-Gras Indians all dressed up and ready to Second Line.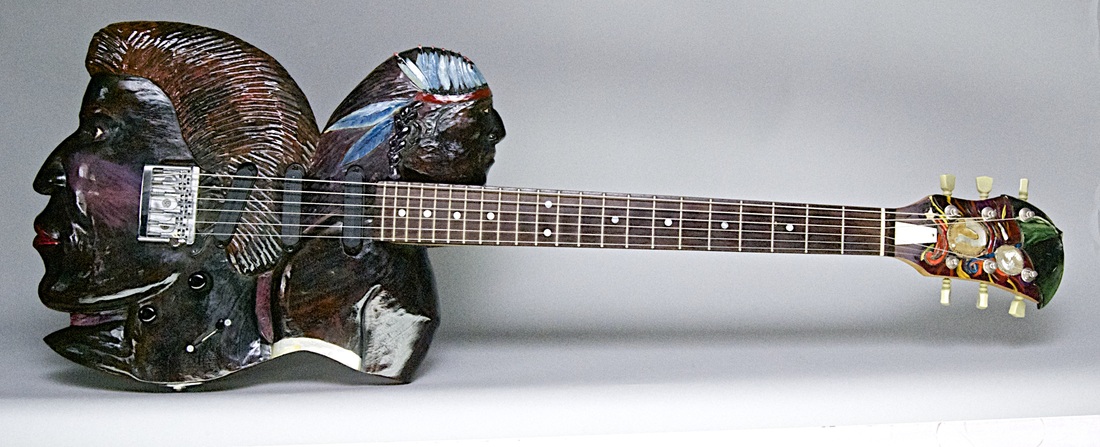 I finished the body for this one in '91; then it sat in a box for years. I built the neck, based on Bob Benedetto's mighty-fine book, converting his style to a bolt-on.
I completed the whole piece in '95. It's big, it's beautiful, it rocks, it weighs just this side of heavy.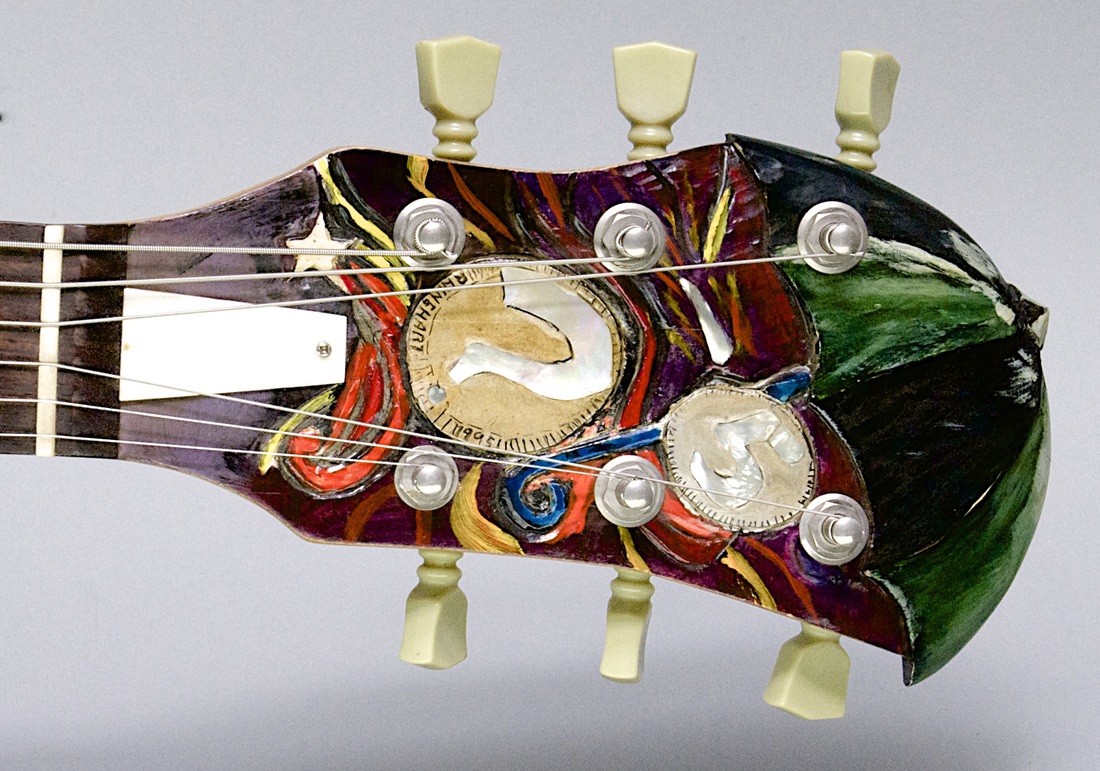 Umbrella and dabloons headstock.

The neck is meaty with smooth low-ish action; maple with mahogany in the center. The truss-rod cover is cut from a piano key-top. Overall, a commanding look and sound.

---