The Deco-Fish

The Deco-Fish is not available for purchase. To inquire about your own custom guitar, please contact Billy to request information:
visit Contact page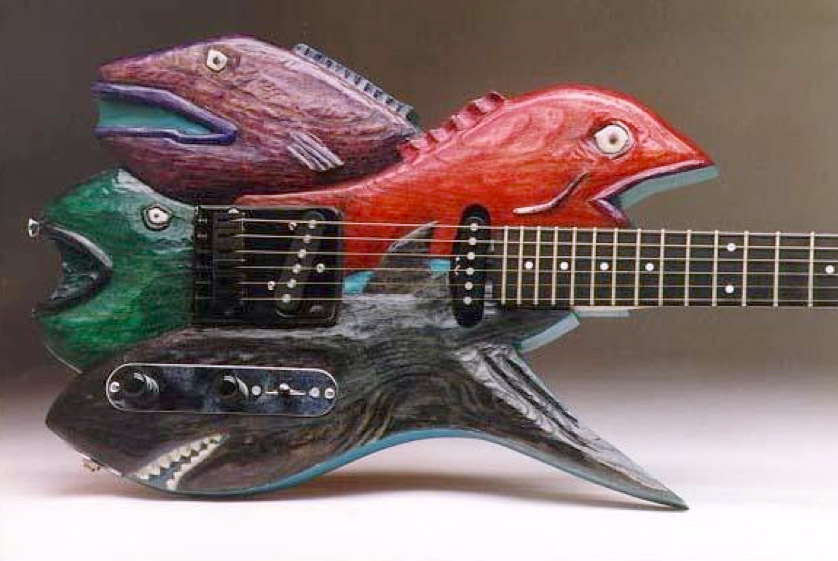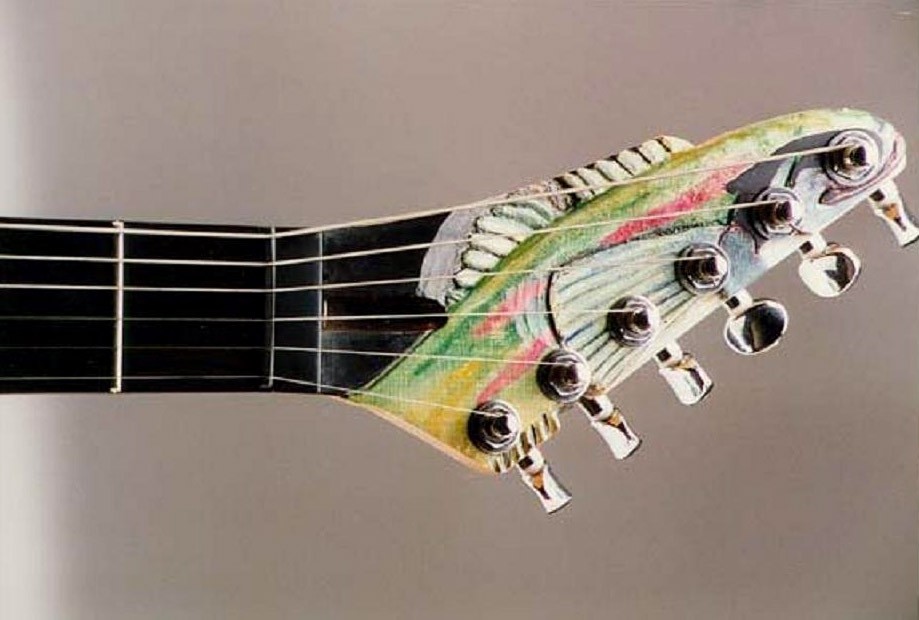 Bolt-on maple 25 1/2 inch scale neck; ebony fingerboard. Schaller pickups; Gotoh tuners.More

I'm not much of reverse headstock fan, but this is a real nice feeling neck. Someone had sawed the point off of it, then changed their mind and sold it at a guitar show. The body sat around for a couple of years before I brought the two orphans together. It kicks.



This one was put together with mostly spare parts after the body sat around the shop for a few years. Pickups I'd swapped out from the first Fish (good pickups) and a neck and tailpiece I bought at the Columbus guitar show. Actually a nice neck except someone had gouged up the headstock which was a pointy reverse Jackson-style. I gouged it up myself, but fish-style. It's an ash top on a walnut body. Painted with oil paints that give it a nice transparency. A solid feel and a good player. Solid tele sound.
Sold to a lawyer who was attracted to the shark.
---
---