The Original Fish Model 001-88

The Original Fish is not available for purchase. To inquire about your own custom guitar, please contact Billy to request information:
visit Contact page
The top is 3 pieces of recovered oak barnsiding, the back is a single piece of redwood I found in the basement when I moved into my "new" house 25 years ago. Carved with Odd Lot's chisels and dental tools. Painted in oil paint and finished in polyurethane.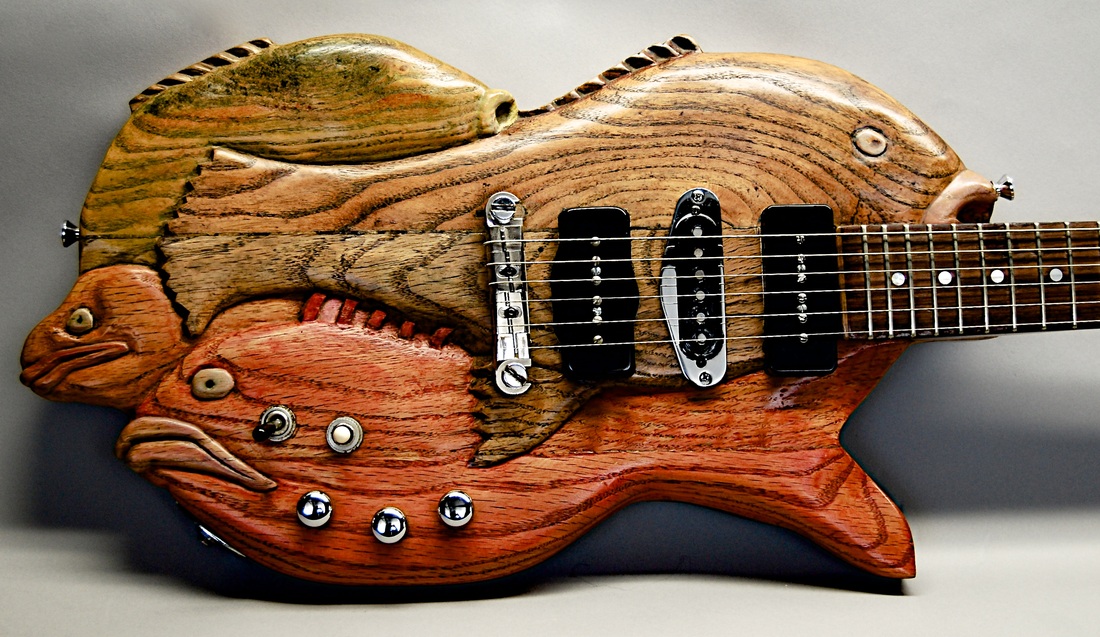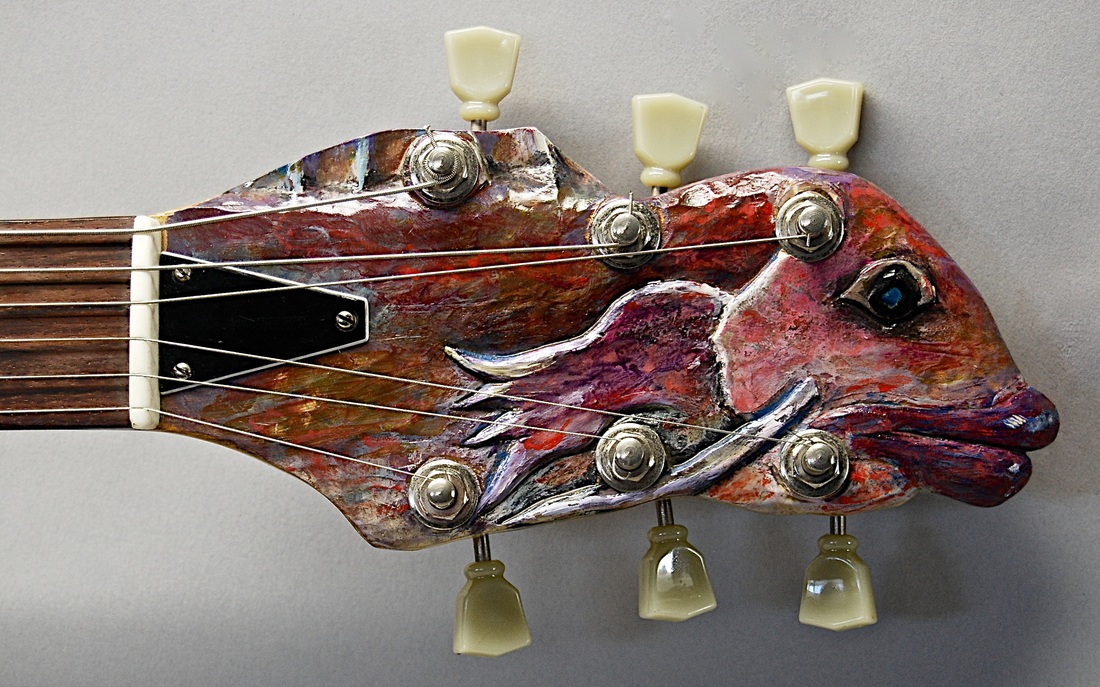 Maple and mahogany neck with rosewood fingerboard; 24 ¾ inch scale.

This is where it started. Through 3 different necks, a couple changes of pickups from tele-style single coils with the added lipstick tube pickup to the current 2 P-90s and a stacked hum bucker with 2 3-way switches that allow for multiple pickup and tone options, it has endured and served as an example for all that followed.

The top of this guitar is made of 3 pieces of oak that had been milled over 100 years ago and been used as siding on a barn. The oak was case-hardened from weather and I spent some blistering hours planning it down. My joinery was naively unprofessional, with a hot mix of glue and sawdust to bridge the cracks. To stabilize the whole thing, I laminated it to a solid plank of redwood. The routing for the pickups, electronics pocket, and neck was done with a neighbor's Bosch that he kept stashed under his garage in case anyone he owed would try to accuse him on owning anything hockable. I sawed out the outline with a Black & Decker circular saw, then shaped it with a rasp bit chucked into my hand drill. All the carving was done with a few flat chisels I bought at Odd Lots and a few dental picks. I scalloped the fins with a sanding disk in a dremel tool. Somehow it all came together and remains a great player.
---