Trouble Brothers

Model 011-92
Weight: 8 lbs.
Scale Length: 25 1/2 in.
Hardware: Schaller roller bridge; Schaller tuners; Gibson P-100 (P-90 humbucking) pickups; Master volume/master tone concentric controls with blend control.
Materials: 2 piece mahogany body; maple neck with maple fingerboard. Fire & cycle headstock carving.
Email Billy to claim this guitar or request additional information.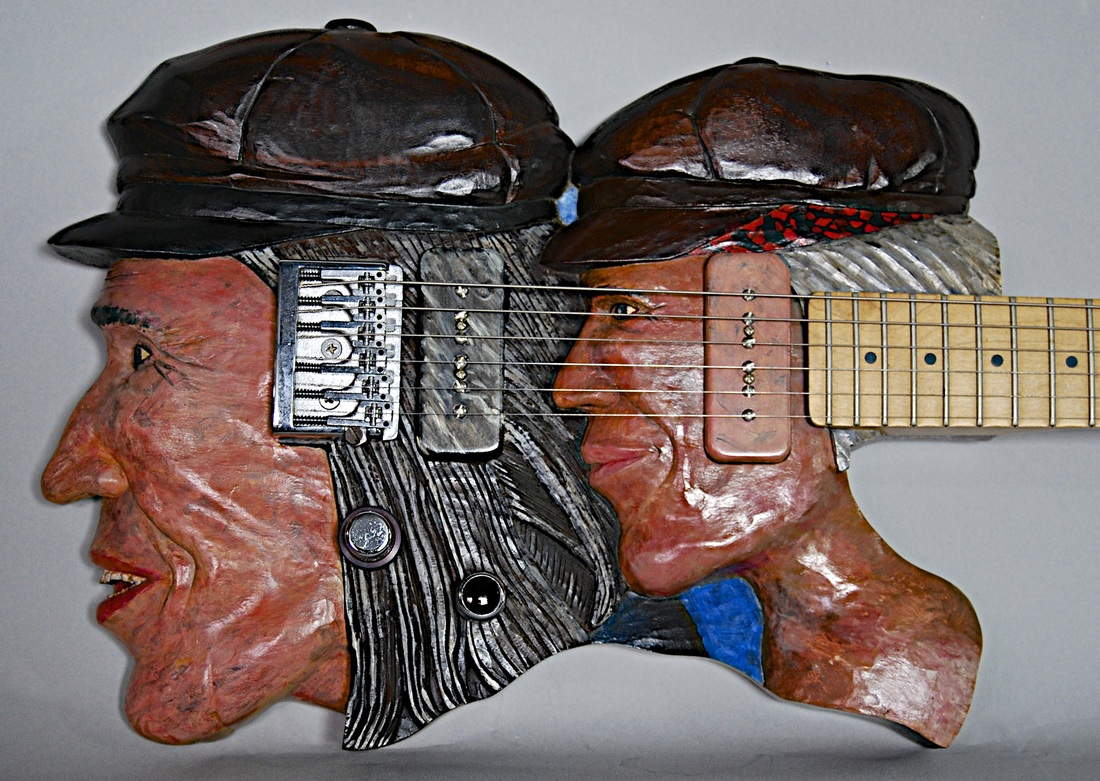 Yes, the hats are part of the same piece of mahogany--ebonized, then partly painted. Compare the hats to the painted but mostly natural mahogany colored faces.


A gun-builder told me about ebonizing, which causes a chemical reaction in the wood that makes some of it darken toward black and some of it not to. It's a nice effect that they use on gun stocks. Put a couple wads of steel wool into a jar of vinegar and wait for it to dissolve; strain, and brush it on. It really raises the grain. Wood that has a lot of tannin in it works best.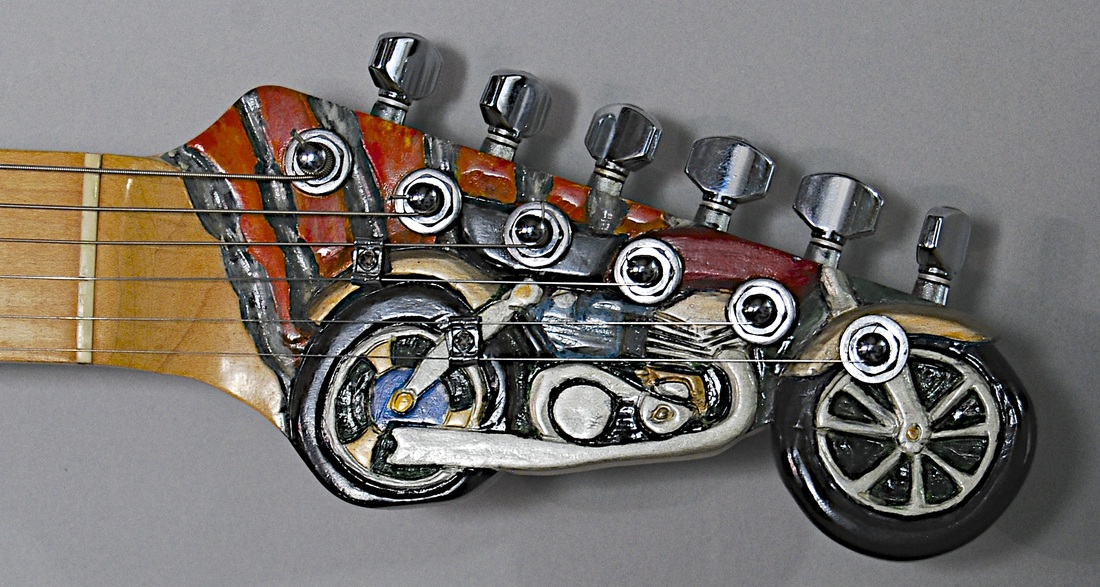 Project started in 92; completed in 95.

This has a Strat style neck that I recarved the headstock of. It's a nice player. The motorcycle is a bastard mix of BMW & Triumph features that probably gives purists the willies, but that's what you'll see when you ride with these two. Custom all the way!


---