Yin-Yang deconstructed: 12 string

A 12 string wonder inspired by the kitchens of the 50s and the classic Ric 12.
12 string, with Ric orientation having the drone strings below the fundamentals
25 inch scale
One piece pine body; maple neck with darkened rosewood fingerboard
Wilkinson/Gotoh 12 string bridge/tailpiece; "toaster" style pickups; gotoh tuners
Master tone, volume, and blend controls
Headstock inlayed with mother of pearl.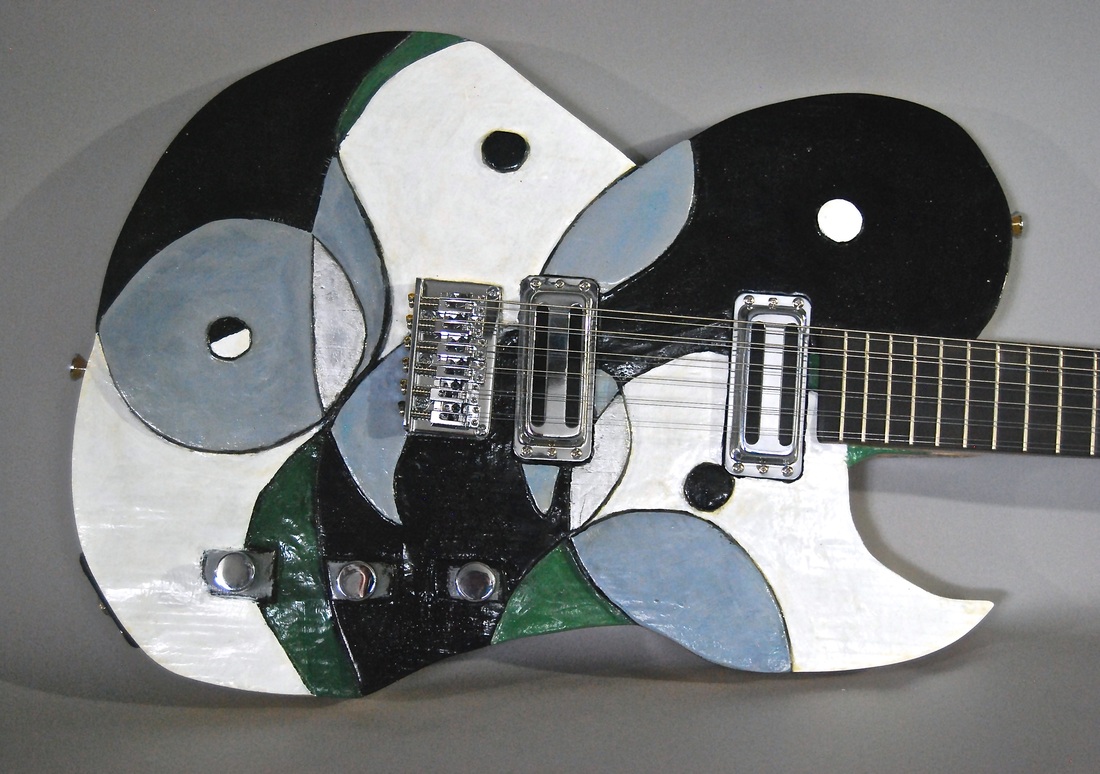 The pine body has gained popularity recently and there's a good reason for it. Light and resonant.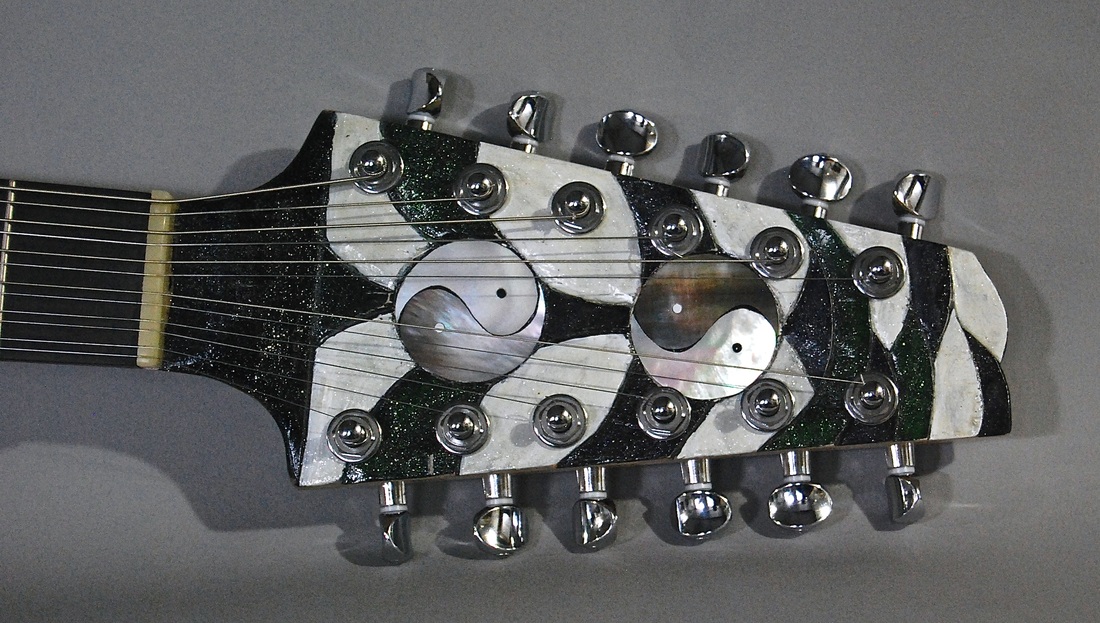 The six on a side tuner arrangement makes tuning and string changing a bit easier and more intuitive than the more compact Ric stagger style.


Email rhinehart@fishguitar.com for more information or to purchase.